Donate Online
To Donate online please click the donate link below to The Word at Work online donation page.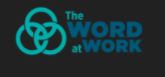 IMPORTANT: In order for funds to be allotted to King's Children's Home please specify "Kings Childrens Home" in section 4 of the donation form.


How you can help
Construction is complete and we are living in our new home!
Although our new home is livable, there are still many projects needing to be done to make our home and land complete. Fencing, gardening, orchard, irrigation, bus shelter, tractors, barn, chicken coop and more are still needing your help. Volunteers are also welcome to help with the children at the home. Assistance with laundry, cooking, reading, homework, music, sports and play is always welcome, as well as maintenance and repair work that needs to be done on occasion. Medical and Dental teams are also welcome. Please ask us about special requirements and permits needed for Medical and Dental teams. Volunteers are subject to a background check.
Volunteers can stay in the Guest House, located on the property of the new home.
The Guest House sleeps up to 50 people and is complete with plenty of bathrooms and a fully stocked kitchen.
Contact us for prices and more information on booking the Guest House and volunteering at KCH. There is a wide variety of needs and options for everything from long term individual volunteers to large short term groups.
Email: Brenda@kingschildrenshome.org for more information.

Help Wanted
The home is always in need of more good help. There are simply not enough hands to take care of all of the needs of the home. Help is needed for Administrative Assistance, Shopping and Errands, Child Guidance, Tutoring and Homework, Driving Children to school and elsewhere, Cooking and Laundry, Maintenance and Repair, Gardening and Agriculture.
Once the new home is finished, it will be vital to have additional help due to the increase in the size of property needing to be maintained, as well as an increase in the number of children that will be in the home.
Donations could help to subsidize some of these positions. Please talk to us about how you can help.
Download the Volunteer Application Form
See pictures of volunteers in action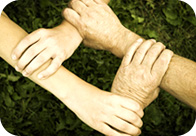 Valuable is the work you do,
Outstanding is how you always come through.
Loyal, sincere and full of good cheer,
Untiring in your efforts throughout the year.
Notable are the contributions you make,
Trustworthy in every project you take,
Eager to reach your every goal,
Effective in the way you fulfill your role.
Ready with a smile like a shining star,
Special and wonderful - that's what you are!
- Author Unknown
Creative Fundraising
People of all ages are raising money for KCH. To add your fundraising ideas and pictures, email them to brenda@kingschildrenshome.org.
See how others are raising money.