A Few Words About Us
The King's Children Home (KCH) is a private organization that is dedicated to helping and providing residential care for children in difficult circumstances regardless of their social status, culture, race or religious belief. We are located just on the outskirts of Belmopan, which is the capital, geographical and business center of Belize, Central America.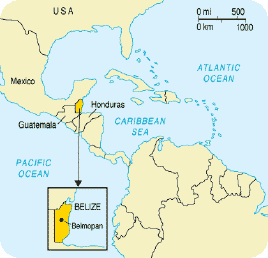 See pictures of life around the home.
Frequently Asked Questions
Who is the founder of KCH, and when did it start?
Mrs. Leonie Herrera-Gillham started the home in 1985 when she saw the need for a safe place for children who were abandoned, abused, neglected, or whose parents or guardians could no longer take care of them.
How is KCH funded?
The home is a Non-profit Organization and is funded by voluntary donations and contributions.
Is KCH a Christian based home?
Yes, all of the children of the home are taught Christian morals and values.
How does a child get placed in KCH?
The children in the home are referred by the Department of Social Services or by private placement.
What causes a child to be placed in KCH?
Children are placed in the home whenever a child is orphaned, abandonment, abused or neglected.
What ages do the children range from in KCH?
KCH cares for children up to 18 years of age. KCH is unique as it cares for siblings as well as individual children. Also, there are times that KCH has helped the family as a whole.
What happens after a child turns 19 and/or is done with school?
The children are welcome to remain in the home as long as they are attending school and/or abiding by the rules of the home.
Are the children given proper education?
Every child that comes into the Home is placed in a school or sent to the school that they were in previous to their arrival within a week. Education is a big part of the program at KCH, equipping the children for a better future.
If I wanted to adopt a child from KCH, would that be possible?
KCH does not do foreign adoption.
Does KCH have a volunteer program?
Yes, KCH has a volunteer program. All of the information is posted on the site.
Note: KCH and all of its properties are smoke free, alcohol free and drug free facilities. Volunteers need to submit a background check before getting approved to work at KCH.
Click here for the volunteer application form.
If I give a donation, what types of things would it contribute to?
All of the donations are used for things such as, meals, clothes, tuition, school supplies, personal care items, medical care, transportation, staffing and maintenance, unless specifically designated to the Building Fund
Policy Manual
Download our policies and procedures manual.